kissimu 3 ©2007 | forerunner | designer luminaire | power-LED technology
The «kissimu 3» ©2007 table lamp goes beyond the preconceived idea of a table lamp. Its fluid design and shape give a sense of "taking off" with a feeling of a never ending journey. Solid State Lighting LED technology, electronics combined with a pure structure, together with a tinge of fantasy, positions «kissimu 3» in the avant-garde of high power LED designer lamps. In fact its conception and design dates back to 2007. It can surely satisfy the whims of any figure.  Vivienne Westwood once said: "…I would like someone to design some truly innovative lights, because I believe that designing beautiful, functional and, above all, new lighting is the hardest thing to do". Very true.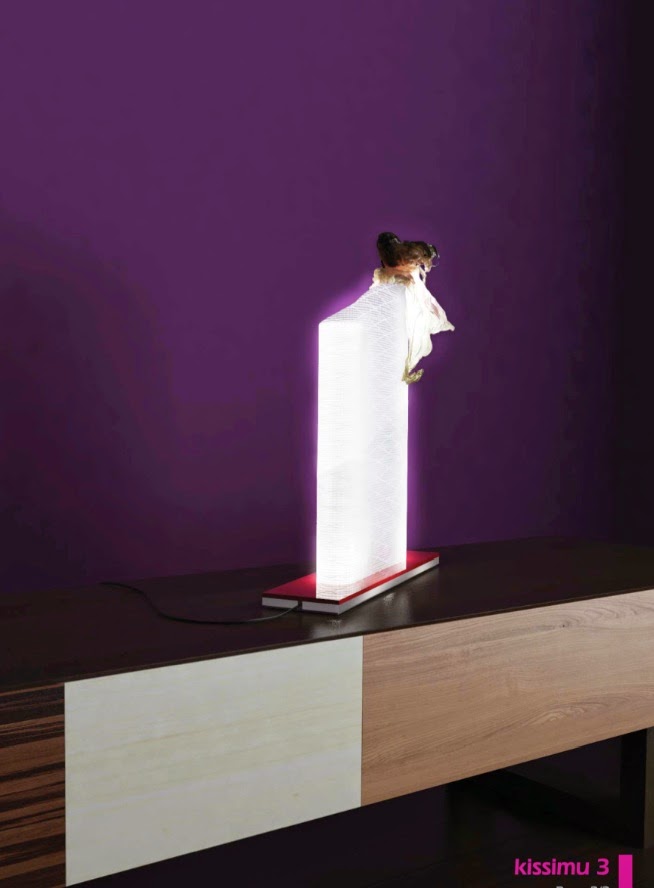 « kissimu 3» ©2007 finds itself comfortable in a very linear and zen-like environment. It is a table lamp that harmonises with an absolute positive feng-shui.
Features
High-power LED – 6 to 10W / 700 – lumen

Laser cut methacrylate structure and anodised aluminium base

Touch switch